HOMES Publishing Group is canada's leading publisher for the home market, with eighteen titles.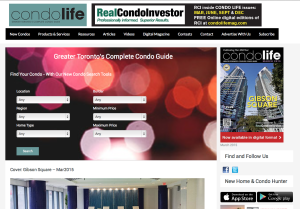 Condo Life Magazine
Launched in 1998, continues to be Toronto's finest and most comprehensive guide to the condo market and its lifestyle.
HOMES Publishing Group is the only Canadian member of Housing Guides of America (HGA), which operates a North American Relocation network, and maintains its own website.

News
2011 Gold Award- CondoLife wins 2011 Gold Award! Best Condo Magazine
Contact
(800) 363-HOME
---